Free eBooks on How to Save Money Self-Publishing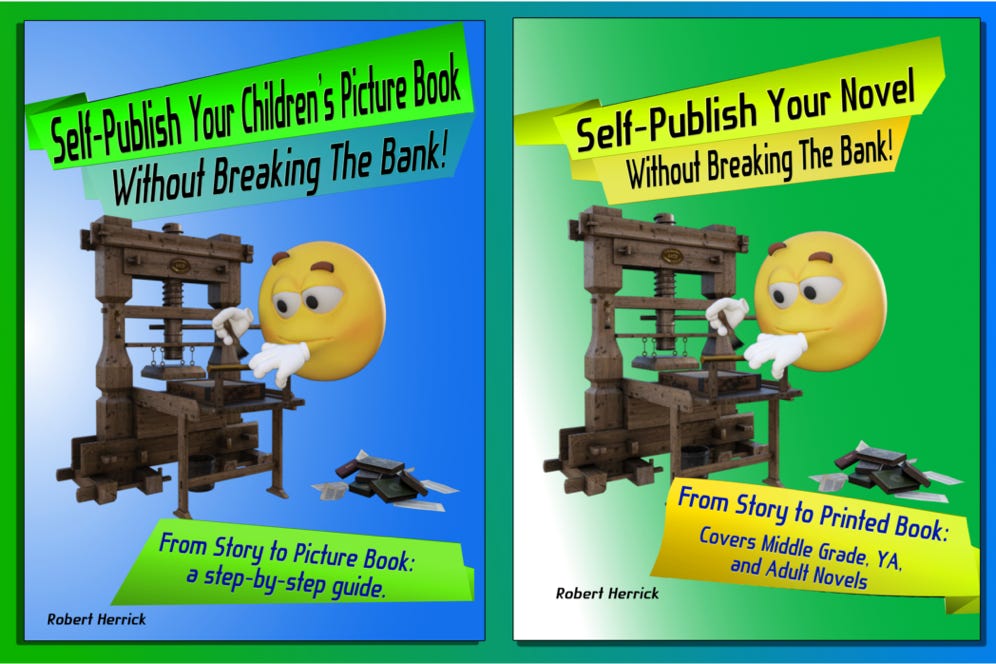 Save money.
   Keep the rights to your book.
   Sell your book in the world's largest
       marketplace.
This is NOT an advertisement for a self-publishing service. 
It's a complete step-by-step DIY guide. 
You'll learn how to take your story and turn it into a picture book or novel.  
This book covers the entire process from story to layout, to illustrations, to publishing, and distribution.


(Get permission from your parents if you are under 13 years old.)
If you would like a paperback print version of these books.
They are available on Amazon for $7.95 each.
This website makes use of cookies. Please see our privacy policy for details.